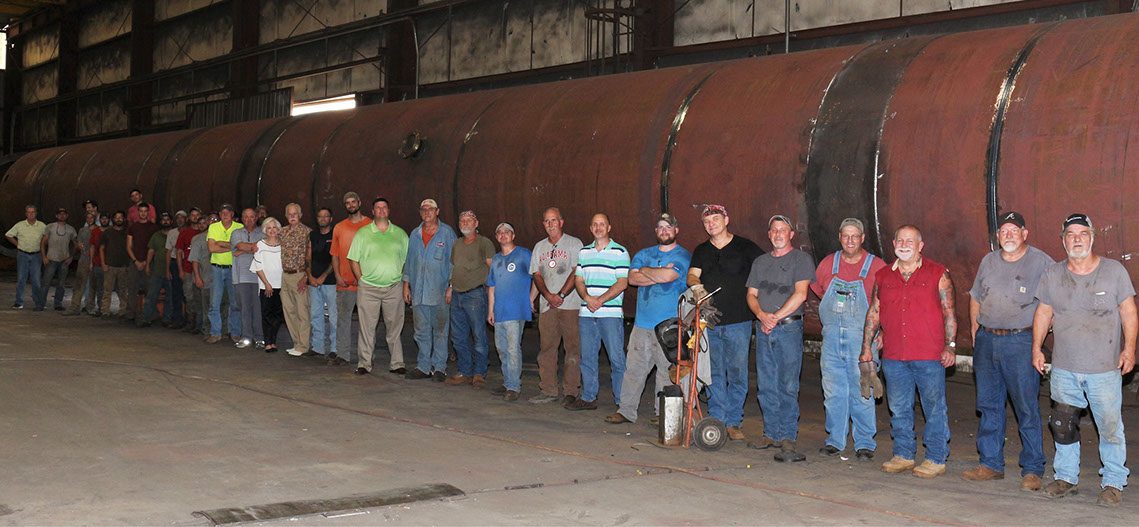 About Addison Fabricators, Inc.
Addison Fabricators inc. is a custom metal fabricator specializing in ASME Section VIII Division I Pressure Vessels. We are located in North Central Alabama. We've been in business since 1981, fabricating vessels from virtually all metals, including Stainless Steel, Nickel Alloys, Aluminum, Titanium, Duplex Alloys, Chrome Moly and Carbon Steel.
Addison Fabricators has completed vessels for most major chemical, petrochemical, and engineering companies in the United States and others Worldwide. Our management and design engineers have experience ranging from 17 to 35 years each, in the fabrication of ASME code pressure vessels. We ship vessels via our own trucks and have access to rail and barge facilities. On foreign projects, Addison has the capability to export vessels, and have fabricated vessels for locations worldwide. Also being holders of the NBIC "R" stamp, we are certified to repair, or alter existing pressure vessels.
Addison Fabricators has the experience, quality, capabilities and the low overhead to produce your requirements on time and within budget. Include us in your next vessel inquiry and let our experience and quality go to work for you.
The general information page has a number of plant specifications that may also interest you.
Made in the U.S.A.